New Delhi India China Border News Tensions between India and China once again peak. This country has become colder than in many countries in the world in a hurry. In fact, at present, China is badly surrounded by industrial and food crisis at the domestic level. He is trying to cover his weakness with aggression. Indian Foreign Minister S.K. Jaishankar had said in one of his interviews that this is the most serious situation after 1962. Compared to the situation in 1962, similar circumstances were created when China waged war against India. This is evident from the two programs run by Chinese President Xi Jinping.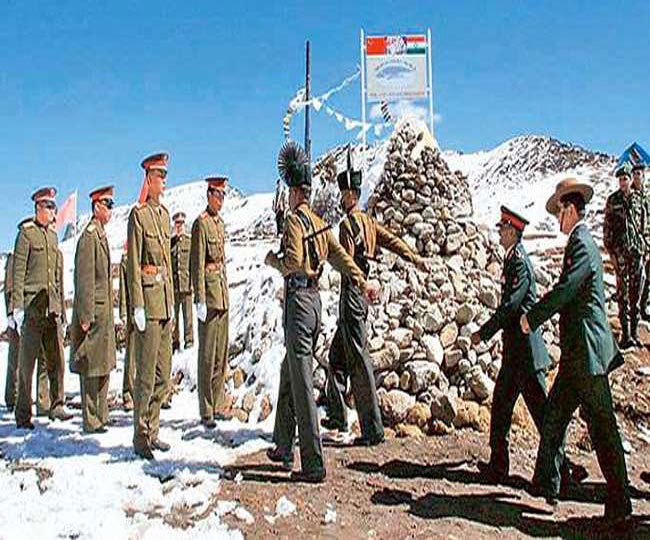 Similar challenges to Mao and Xi: In 1962, Chinese leader Maotse Tung was facing challenges. Mao clamped down on Communist Party leaders who opposed the Great Leap Forward program. At that time, Mao considered India an easy target. Even today China is going through similar circumstances. Where food and industrial crises are in front of him Chinese President Xi Jinping has launched two campaigns in the past few weeks, one involving increasing domestic consumption and the other a 'clean plate drive'. The drive to increase domestic consumption is clear that China's economy is going down. At the same time, the second campaign shows that the country is struggling with food crisis.
China as a skill to cover weakness with aggression and India knows it. Jinping has also responded as ruthlessly to his opponents as he did during Mao Zedong's Great Leap Forward program. Mao started his ambitious program in 1958. The goal of which was to beat Britain's industrial production in 15 years and bring a grain revolution in China. Everyone in China had to produce steel by putting a furnace behind their house. At the same time, agricultural production started being sent to the central granary. As a result, there was a shortage of food grains in the villages.
It is estimated that due to the war of 1962, 4 to 5 crore people died of hunger in China within 2-3 years. The way Mao 'cleansed' those opposing his idea, Xi Jinping dealt with his opponents in the name of fighting corruption. Sweden's strategic affairs expert Bertil Lintner wrote in his book Chinese India War that Mao's position within the party was compromised and Mao abandoned radical nationalism. At the same time, while increasing Chinese nationalism, India took an aggressive approach, considering it as a soft target.
Disappointment on the economic front: According to a report, the average per capita consumption in China has declined by about six percent. Along with government procurement, total retail sales declined by 11.5 percent. It is worrying for Xi Jinping that he sees the anti-China stance as a challenge to his export-oriented economy. The report says that an average Chinese is spending less and the employment situation is also not good.
Trying to target India: The food crisis is being talked about on China's social media platform. Some experts allege that due to Xi Jinping's wrong policies, there is no income in the cities, people are migrating from cities to villages. The Kovid-19 crisis has also impacted jobs. In May, Xi Jinping asked the Chinese military to prepare for war, but it is not clear which country China is preparing for war with. China has also not honoured the promises of commander-level and diplomatic dialogue. They are also engaged in construction works along the border with India. He has been associated with other countries including America.